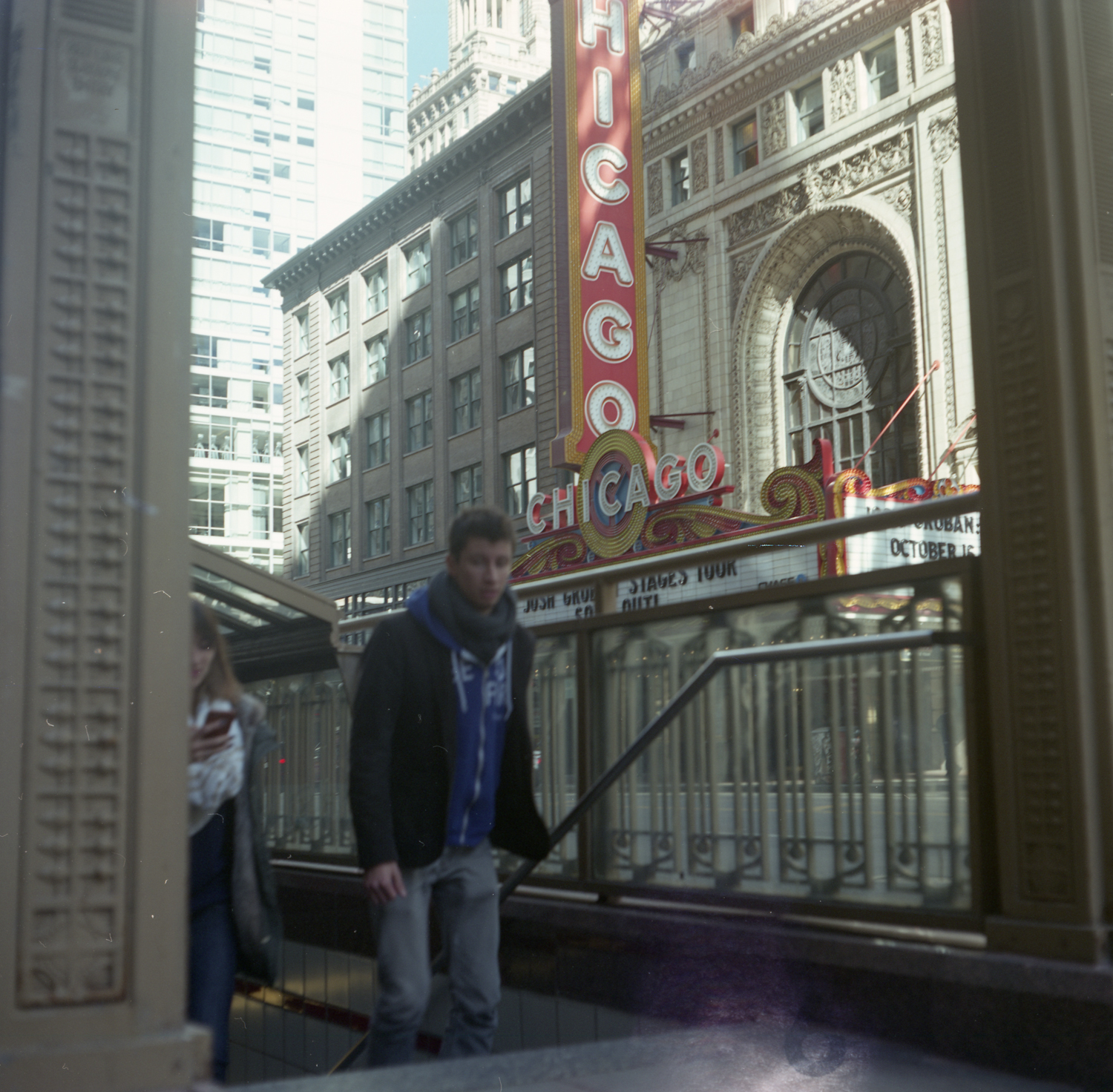 Chicago On Film, October 2015 – Roll 1
In 2015, my friend and I took a trip to Chicago. He was going to a seminar and I planned on touring the city. I took two cameras with me, my Canon 6D and my Zeiss Ikon, which takes photos on 120 film. I was excited to see what the city looked like on this format.
Even though I took these photos in 2015, I didn't get them developed until January 2019. Just over 3 years later. Somewhere between that time, it appears light got into the roll of film. Luckily, the shots were not ruined. It even creates a cool effect. Funny how times have changed. Back when film was the only way to shoot, everyone wanted sharp and crisp photos with no light leaks. Now it's almost wished for.