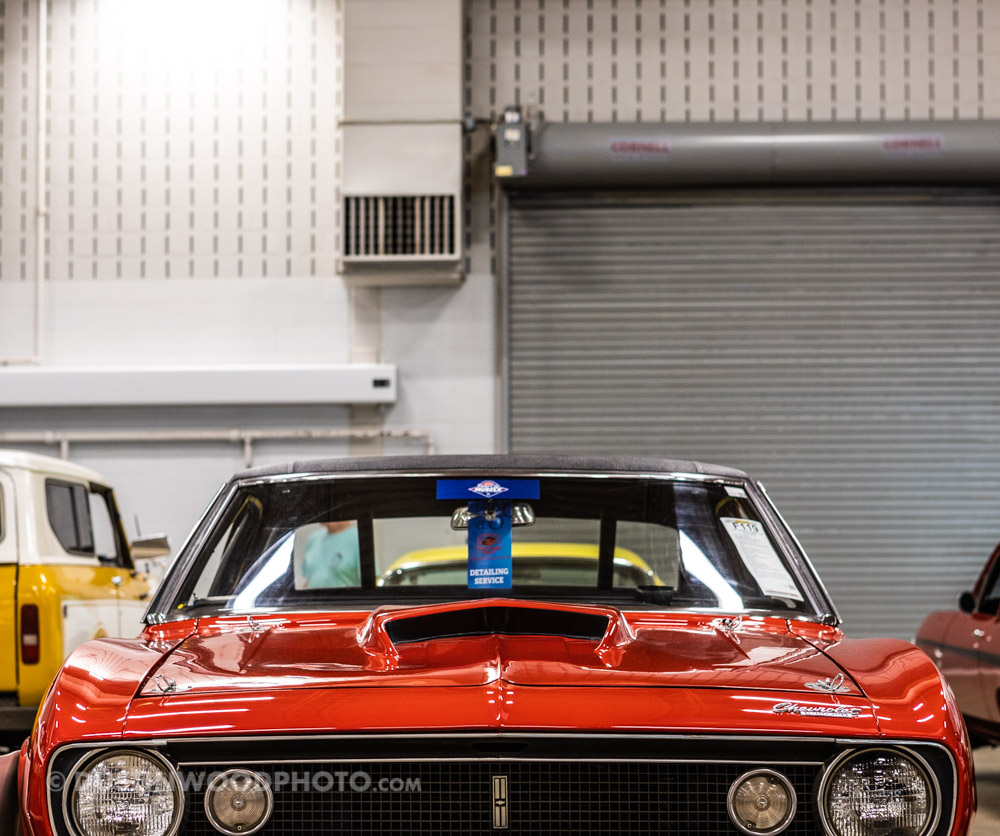 This 1967 Chevy Camaro Z-28 is from my small hometown of LaHarpe, Illinois. Population around 1300. It's currently being sold at the Mecum auction here in Indianapolis with an estimated value of $250-$350k. LaHarpe doesn't come up in many conversations,
Every year, one of the things I look forward to is the Mecum car auction. It's like the best car show you've ever been to. Super rare muscle cars, rare antiques, and sometimes, movie cars. With my dad in town,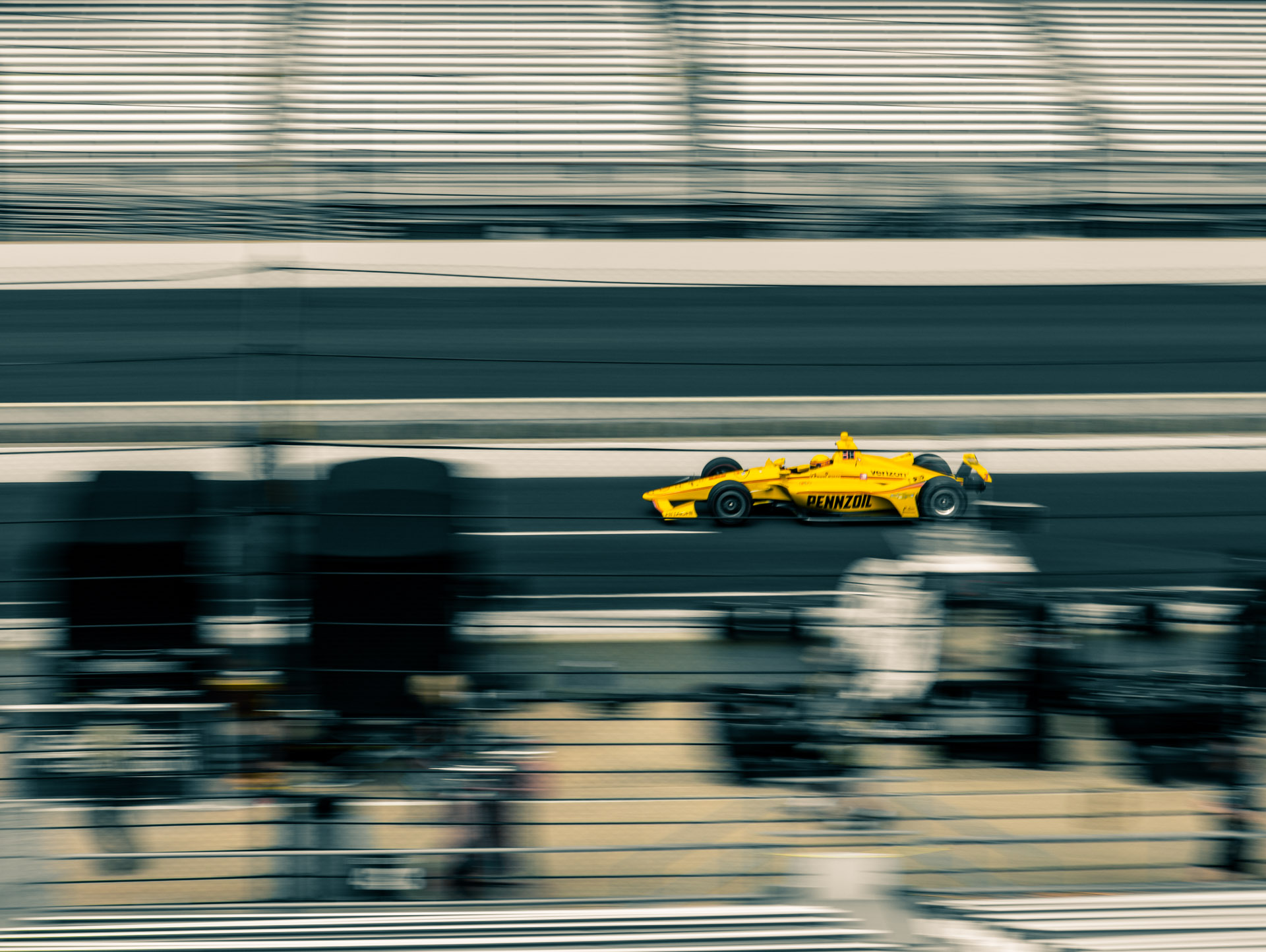 The last time I had been to the Indianapolis Motor Speedway was in 2014. I saw Ryan Hunter-Reay win that year. Since I hadn't been back for a while, I figured I'd take my dad to show him what the
Since I now work downtown, I've finally been able to go to events that I've heard about, but never took the time to go see. I saw this rally posted on Twitter the day they were showing up. Luckily I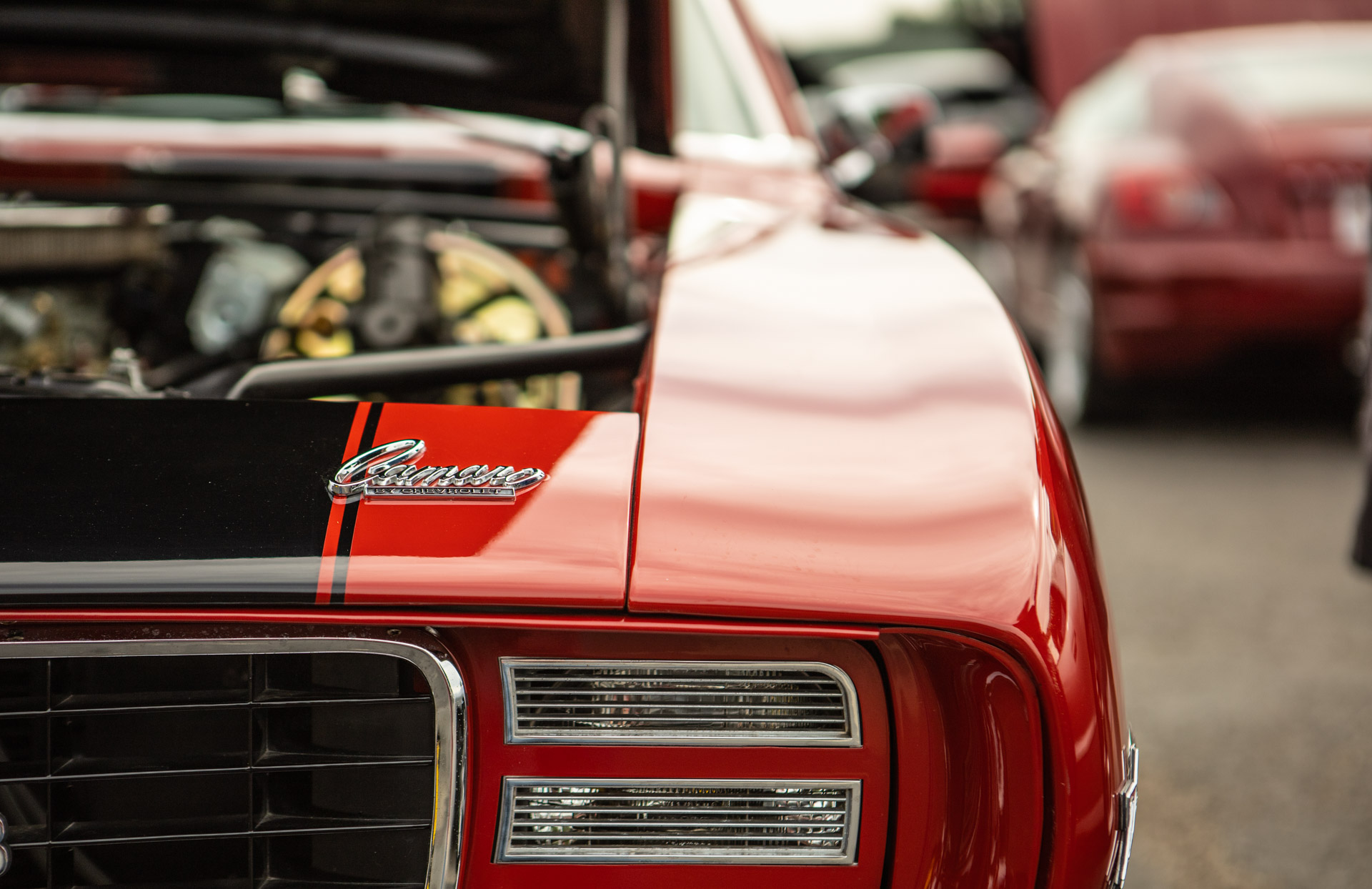 Cars and Coffee is a group that meets up just to show off and look at cars. It's not like a car show where there's judging, it just a fun event to gather with other car people. Like the name
Along with the view of the car cockpits, the front of cars tell a lot about the car. How many times have you made a decision on if you've loved or hated a car based solely on the design of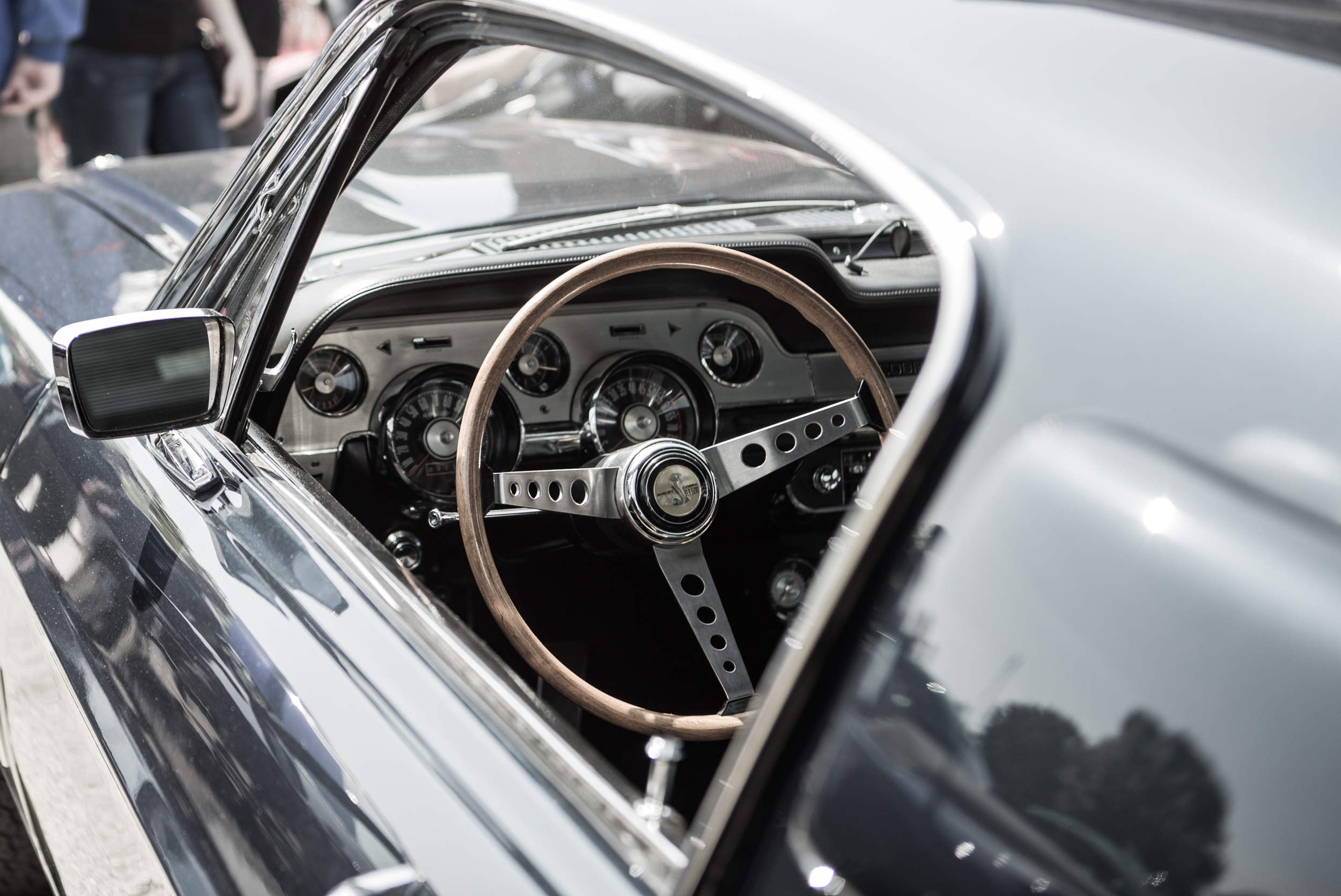 There's something about a classic car cockpit. The dash, the dials, the chrome, lack of digital screens. It's all analog. Over the years, I'll been trying to collect the same shot. I really love old muscle cars, and love how
The Memphis Belle is the most known B-17 from World War II and one of the most famous airplanes in the world. About 15 years ago I had just learned of the National Museum of the USAF in Dayton, Ohio.
Just like the previous post about the GM Stamping Plant on Film, these photos were taken the same time but only on my Canon 6D. The area used to be filled with factory buildings. The lone structure standing was surrounded
This past fall, I was heading to an open house for Bren Speed. They are a shop that customizes Mustangs. I used to have a 2006 Mustang GT and recently got a 2017 GT. I had ordered from this place
The Indiana State Fair is always a fun place to go. Lots of food, lots of rides and games, lots of agriculture stuff to look at. I go for the photos though. Seems there's always a unique opportunity to take
In just 4 days, the temperature went from -10 to 65. Being that it felt like summer with a swing that big, I decided to go out an explore Noblesville. These monsters are all over the Indianapolis area. It's a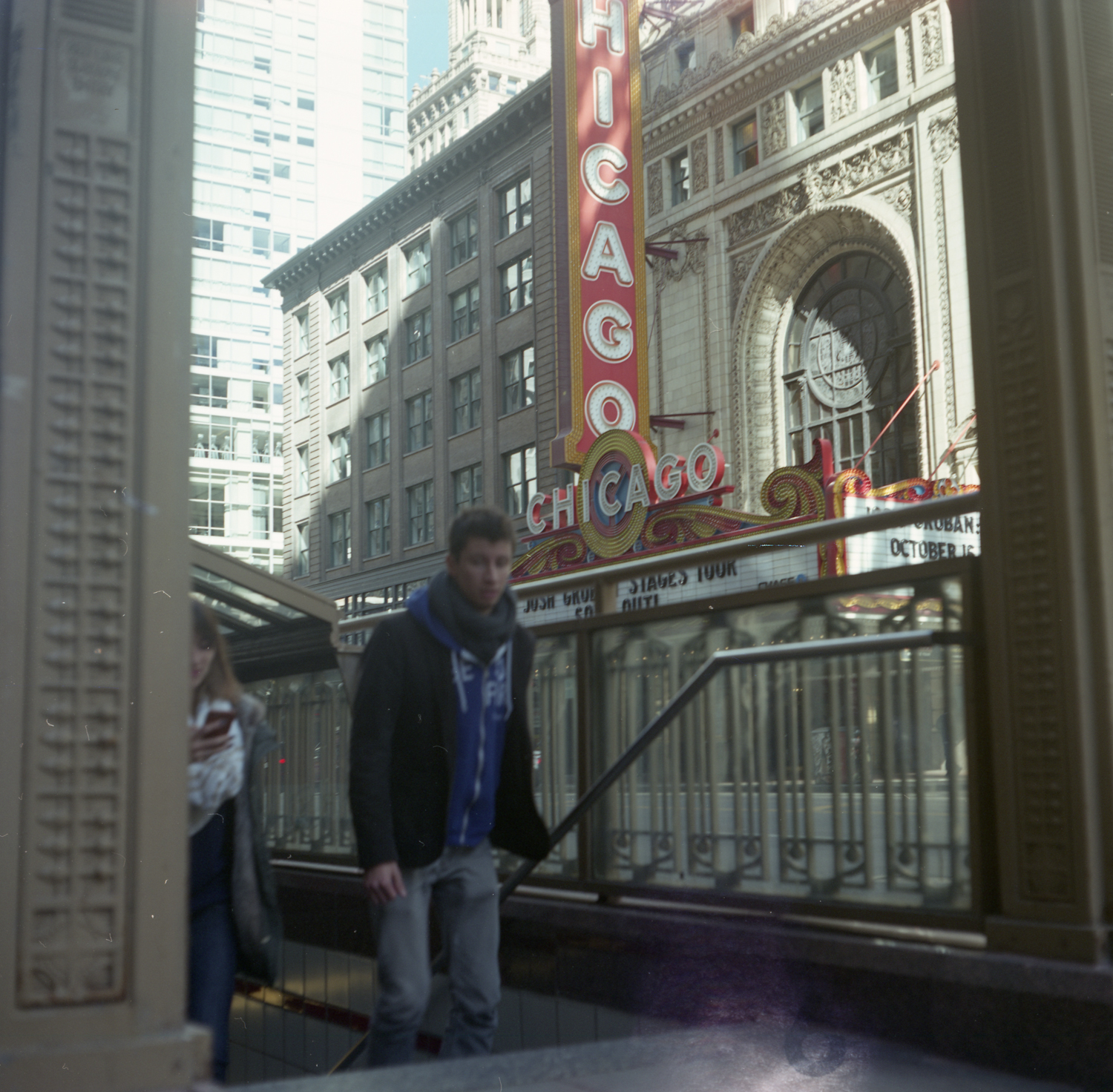 In 2015, my friend and I took a trip to Chicago. He was going to a seminar and I planned on touring the city. I took two cameras with me, my Canon 6D and my Zeiss Ikon, which takes photos
This was another Igers Instameet. We were given access to walk around the old GM Stamping plant. This is a place I've been wanting to go for quite a while, and now I had access. I wanted to shoot a
I went for a little walk around our block to take a few photos while it was raining and foggy. I wanted to shoot more, but it was just too wet and miserable. If there's something I've already re-learned about film,