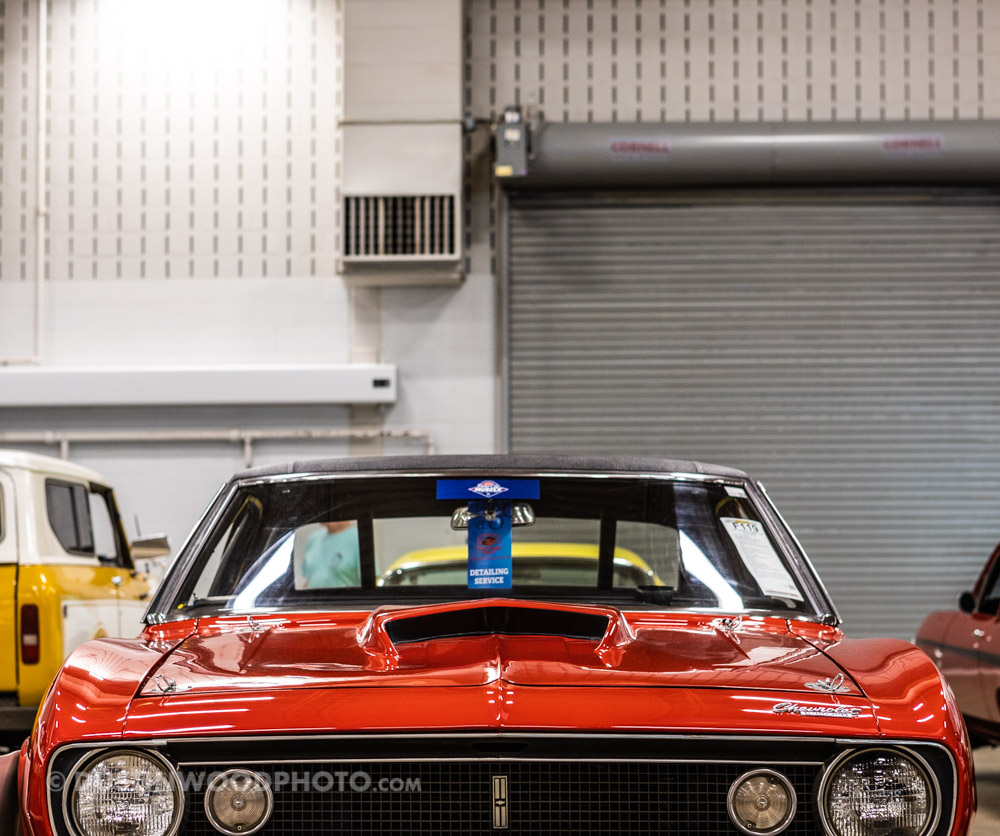 Fred Gibb's Little Hoss
This 1967 Chevy Camaro Z-28 is from my small hometown of LaHarpe, Illinois. Population around 1300. It's currently being sold at the Mecum auction here in Indianapolis with an estimated value of $250-$350k.
LaHarpe doesn't come up in many conversations, but if you do a search for "Fred Gibb," you'll see the impact our tiny little rural town in the middle of nowhere has had on the Camaro world. Fred Gibb had created some of the most sought after, price busting Camaros. Namely, the 1969 ZL-1.
"Little Hoss," shown here, was the start of that journey. Having grown up in LaHarpe, and knowing the driver Herb Fox, and his family personally, I had to go capture this car in as much detail as I could. Once sold, who knows where it will end up. It could end up in a personal collection, never to be seen again by a LaHarpe resident.
Car #1 of the 1969 ZL-1's currently lives in a private collection in Salem, Oregon. It sits among 100's of other rare and exotic cars. Many worth over a million, including that ZL-1.